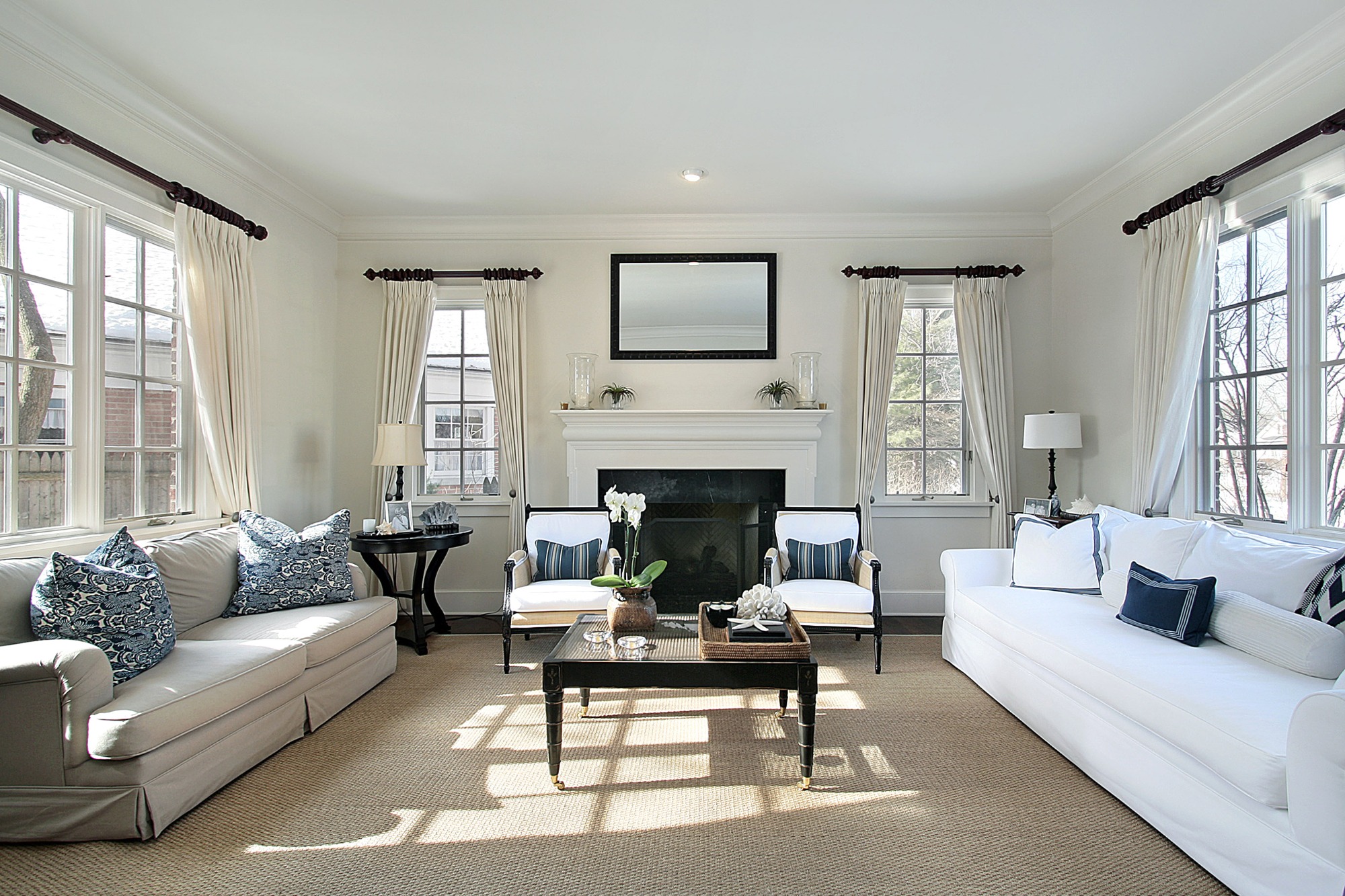 New carpets can add warmth, comfort, and style to any home or office. However, choosing the right carpet can be a daunting task, especially when you consider the vast array of options available in the market. From the type of traffic the carpet will endure, to your overall home style, there are many factors to consider when splashing out on new carpets.
In this blog, we'll cover ten important factors to help you make an informed decision when choosing the perfect carpet for your space. By the end of this article, you'll have the knowledge and expertise needed to confidently invest in new carpets that will meet your needs and last for years to come.
What's Your Budget for New Carpet?
Your budget is one of the most important factors to consider when buying new carpeting. You need to decide on a realistic budget for new carpets, taking into account the size of your room and what type of carpet you want. It's also worth factoring in any additional costs beyond carpet prices such as installation fees or removing old carpeting.
If you're working with an interior designer or decorator, they may be able to help with this process. They can advise you on where you can afford to get carpet for less, and where you should invest in designer carpet. For example, your living room carpet should be more luxurious than your bedroom – unless you want only the best bedroom carpet that is!
What's the Room Function and Who Uses It?
When you're thinking about buying new carpets, it's important to take into account how the room will be used and who will be using it. Is it a room frequented by children or pets? Will you, or your family, be sitting on the floor? Will you be barefoot? Do you have a pushchair or wheelchair to worry about? What's most important in that room – the look, the feel, the durability, the maintenance?
What Type of Traffic Will the Carpet Endure?
The first thing you should consider is the type of traffic the carpet will endure. These factors will help you decide on the durability of the carpet. Hallways and stairs tend to be the highest traffic areas – so the best carpet for stairs tends to be a low pile, flexible and durable option.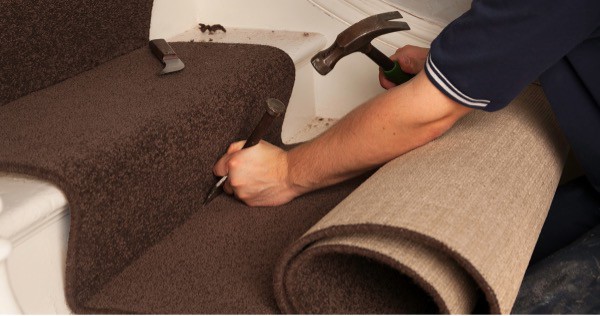 Do You Have Allergies?
If you have allergies or asthma, it's important to consider whether your new carpet will help or hinder your condition. Carpets made from hypoallergenic materials are designed to reduce the number of allergens in the air, which means they're a great choice for people with allergies or asthma.
If this is important to you, make sure that any new carpets you buy are made from one of these materials:
Wool – Wool is one of nature's most durable fibres and offers excellent insulation against heat loss as well as soundproofing properties that can help keep the noise down at home. It also helps prevent dust mites from thriving within its fibres (which means less sneezing!)
Nylon – Nylon is another effective allergy-controlling carpet fibre. Nylon carpets don't tend to trap dust deep in their fibres. They're also naturally mould and mildew resistant, which is good news for asthma and allergy sufferers in condensation-prone houses.
Are You Planning to Stay in the House for a Long Time?
If you're planning to stay in the house for a long time, then it might be worth investing in higher-quality carpets. Higher-quality carpets are more durable than cheap carpet and can last for decades, saving you money in the long run.
What is Your Home Style?
Before you start shopping, think about the overall style of your home. Are you looking for a modern contemporary look or a more traditional style? This will help you choose the right colour and pattern for your carpets.
According to Livingetc, modern carpet trends in the UK include natural textures like jute and sisal and luxury deep pile carpets in lush jewel tones – like this gorgeous new blue carpet in Kent, fitted by our team.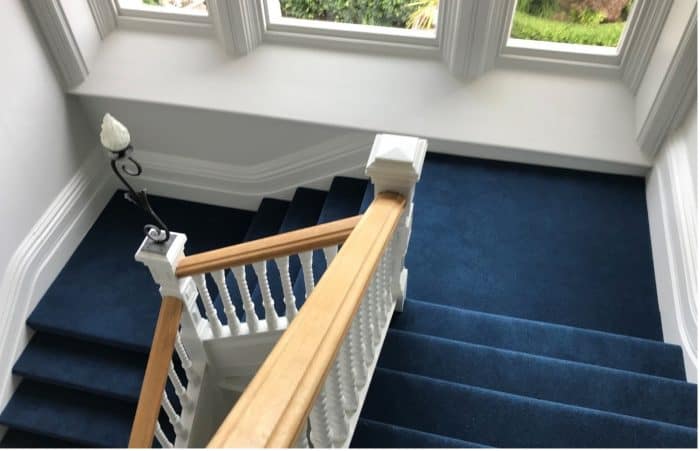 ELLE Decoration suggests modern carpets with warm, earthy colours and a classic feel, as well as splashes of colour with rugs, cushions, and curtains.
Do You Have Children or Pets?
If you have children or pets, it's a good idea to consider carpets that are stain-resistant and easy to clean. These carpets are designed to withstand heavy traffic and are less likely to show signs of wear and tear.
How Much Maintenance Do You Want to Put Into Your Carpet?
The more you know about your carpet, the better equipped you'll be to make an informed decision. One important factor is how much maintenance it requires. Carpets require regular cleaning and vacuuming to keep them looking their best, so consider how much time and effort you are willing to put into caring for your carpets. Some carpets are easier to maintain than others – so make sure you choose one that fits your lifestyle!
The best low-maintenance carpets include:
Polypropylene carpets: Incredibly durable, easy to clean, and naturally stain resistant.
Nylon carpets: Another durable option that's resistant to stains and moisture.
Berber carpets: Made from wool or nylon and known for their low-pile, hook and loop functionality and durability – they hide dirt and stains particularly well.
Cut and loop pile carpets: These have a combo of cut and looped fibres that make maintenance a doddle.
Don't Forget About Underlay
Underlay is an important part of any new carpet installation. It provides cushioning and insulation, extends the life of your carpet, as well as helping to reduce noise. Make sure you choose the right underlay for your carpets to ensure maximum comfort and durability.
Are you looking for supply and fit? Is the fitting guaranteed?
A new carpet is only as good as the installation – so ensuring you go with a reputable retailer who employs their fitters direct is crucial. If retailers believe in the quality of their fitters' work, they'll guarantee any issues will be sorted out ASAP. Don't buy a new carpet without understanding the retailer's commitments.
Buying a new carpet is a big deal – so take your time to get the decision right.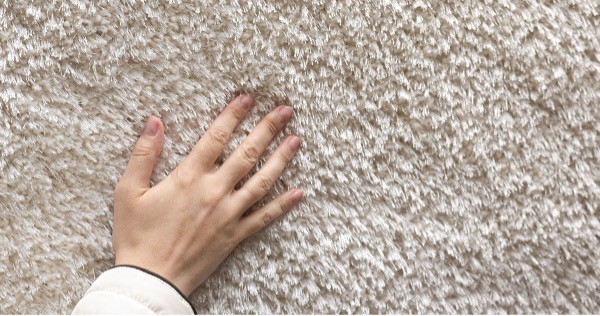 The benefit of working with an independent carpet retailer is the personalised service you receive. To help you make the right decision, we offer free no obligation consultations and quotes in your home.
This means you can see samples in your environment, compare colours – even lay down and rub your face on them if you need to… We aren't here to judge, just help you find the perfect new carpet in Kent. Contact us to make an appointment. We have showrooms in Maidstone and Tunbridge Wells.
---