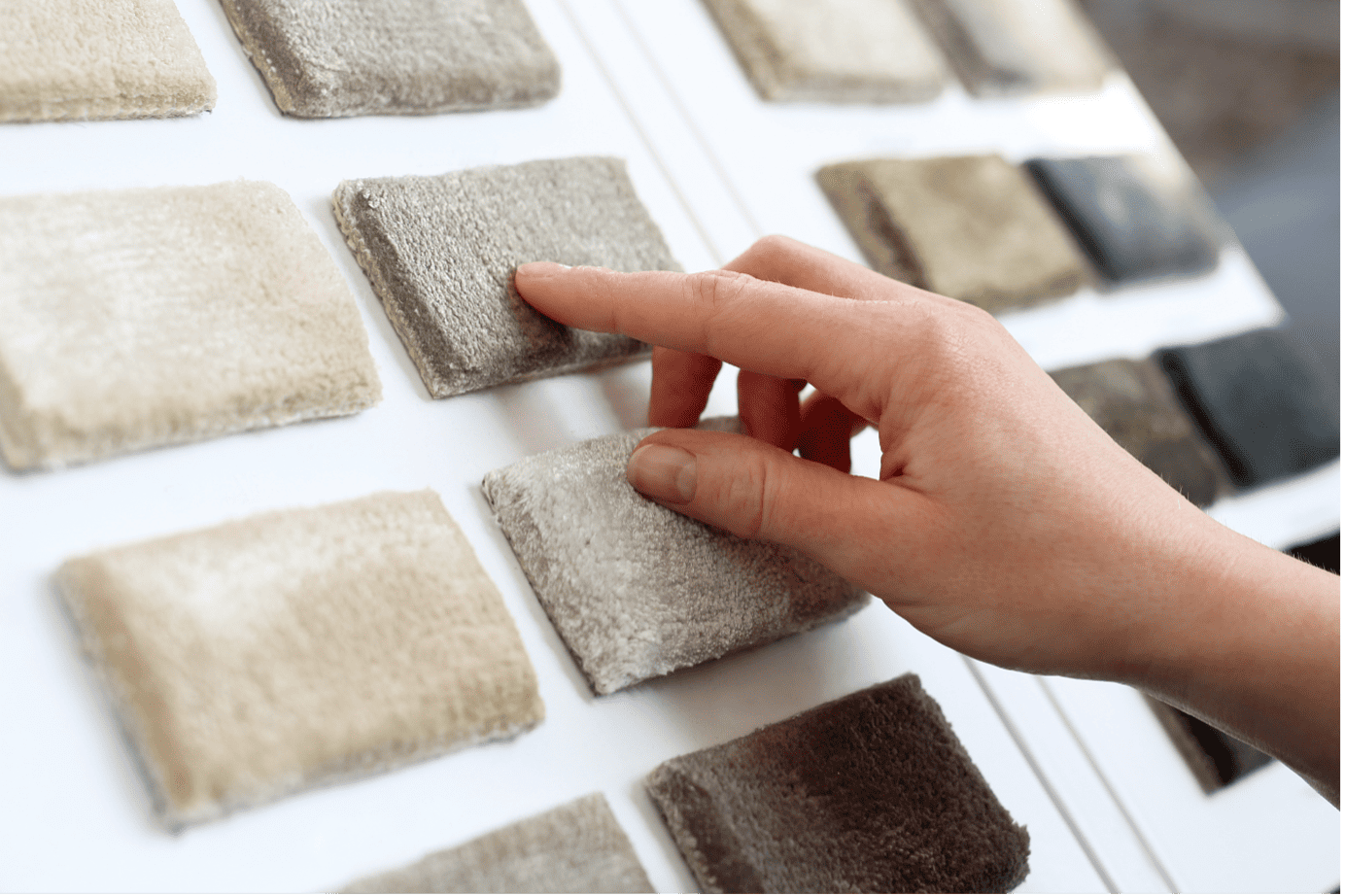 We all want to do our part to be more eco-friendly and protect the planet. But sometimes it can be difficult to know where to start. Making eco-conscious decisions about how we furnish and decorate our homes is something we can all do to be kind to the planet. And it doesn't have to be expensive or difficult: There are plenty of ways we can go green without sacrificing style or comfort! It all starts with understanding what eco-friendly options there are and how they can benefit you, your home and the environment.
One place to start is with your flooring. Carpet is a popular choice for many homeowners, but with big purchases like carpet it's often budget and style that come first, and the environmental impact of choosing certain types of carpet can be overlooked. It can be difficult to know how to choose an eco-friendly option that won't break the bank and will still fulfil your style requirements. But it's definitely possible to make a sustainable and budget-friendly carpet purchase that doesn't compromise your design goals.
Here are a few things to keep in mind when choosing your new carpets that will help you be kind to the planet AND your wallet!
1. Look for Carpet Made From Natural Materials
When shopping for a new carpet, look for options made from natural materials such as wool, jute, or sisal. These materials are renewable, biodegradable, and free from harmful chemicals. They also have a unique texture and look that can add character to your home. At Choice Carpets, we offer a range of natural fibre carpets that are both eco-friendly and stylish – and we can cater to a variety of budgets. If you're not sure which type of carpet is right for your home, we can help! Our experienced staff will happily guide you through the selection process and provide free samples so that you can try out different options before making your final decision.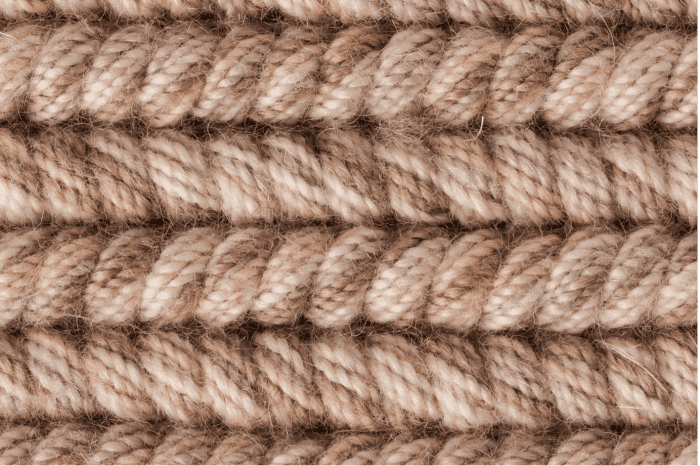 2. Don't Forget the Underlay!
We aren't suggesting you'd try to fit a carpet on top of a subfloor – but considering using eco-friendly underlay can have a significant impact on the environmental impact of your flooring choice. If you've invested in sustainable carpet, it makes little sense to blow the environmental benefits by using an unsustainable underlay. Even if you have opted for man-made fibre carpets, you can still mitigate your environmental impact by choosing an eco-friendly underlay.
Recycled underlay is made from materials such as recycled foam or rubber, which would otherwise end up in landfills. It also provides additional insulation and noise reduction, making it a smart choice for any home. At Choice Carpets, we offer a range of recycled underlay options to complement our eco-friendly carpet range.
3. Choose a Carpet Supplier Near You
Choosing a local carpet supplier can help reduce your carbon footprint by reducing transportation emissions. At Choice Carpets, we are a local carpet fitter in Kent, and we are committed to providing eco-friendly carpet options that are both affordable and sustainable. Our team of experts will work with you to find the best carpet solution for your home, ensuring that you are making a choice that is kind to the planet and your wallet.
4. Opt for recycled materials
If natural-fibre carpet is not a viable option for you, recycled-fibre carpet is still a great choice. We have a range of carpets made from recycled materials, including PET (polyethylene terephthalate) and HDPE (high-density polyethylene). These materials are 100% recyclable, so when they wear out they won't end up in a landfill. Using recycled carpet also reduces pollution from manufacturing and saves resources including water and energy. The more we can do to reduce our reliance on virgin materials and increase the use of recycled-content products, the better off we'll be.
5. Scrap the carpet altogether!
If you are looking for an eco-friendly alternative to carpet, we can help. Natural flooring options include cork, bamboo and hardwood flooring. Wood is considered to be a carbon-neutral product; that means it releases no greenhouse gases into the atmosphere. And with sustainable harvesting and its low environmental impact, hardwood floors are one of many ways you can help keep our planet healthy. Hardwood flooring has many advantages over traditional carpets, including being more durable, hypoallergenic and easy to clean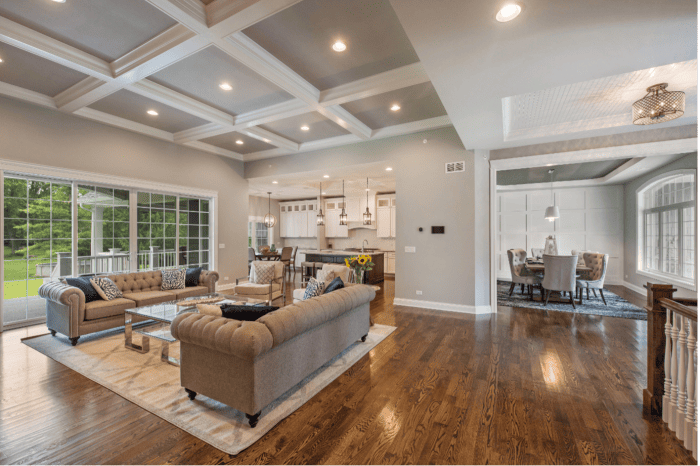 6. Consider how well your carpet will perform as insulation
The benefits of a well-insulated home are many. Energy efficiency is one of the most important benefits of insulation, and it's also one of the easiest to measure. With better home insulation, you can lower your energy bills and help protect the environment by reducing your carbon footprint.
Wool carpets can reduce a house's heating and cooling costs by 8–13%, so this is a great option not only as a sustainable choice, but also with the compound benefits of saving energy. Also bear in mind that the thicker your carpet and underlay, the greater the insulative effects – so opting for the thickest carpet you can afford will pay dividends over time.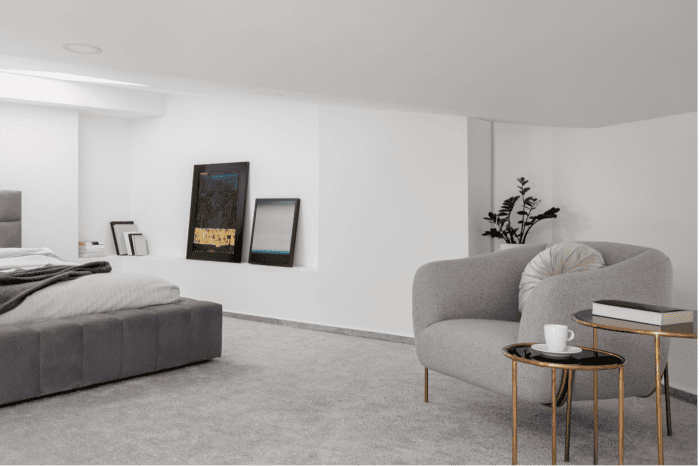 Making an eco-friendly carpet purchase doesn't have to be difficult or expensive
By choosing natural materials, recycled underlay, and a local supplier, you can make a difference in protecting the environment while creating a beautiful and comfortable home.
Contact Choice Carpets today to learn more about our eco-friendly carpet options and to schedule an appointment with our team of experts. We have showrooms in Maidstone and Tunbridge Wells or we can come to you.
---