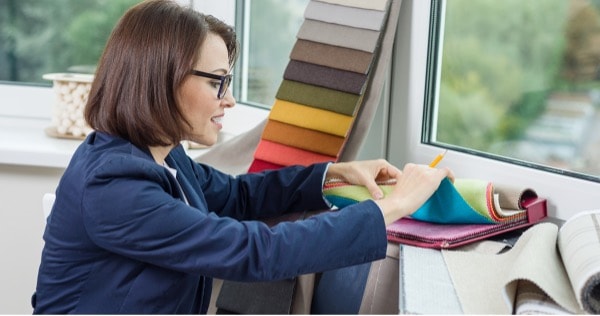 Window dressings are important. They can make or break your decor, save or cost you money in your energy bills, and add or detract value to your property. Whether you choose shutters, blinds or curtains – it's important you know the benefits of having each one in your home to help you make your decision.
In this blog, we cover the major pros and cons of each option, discuss which is the best solution for different problems or priorities, and help you find your way in the world of window dressings.
The Pros and Cons of Interior Shutters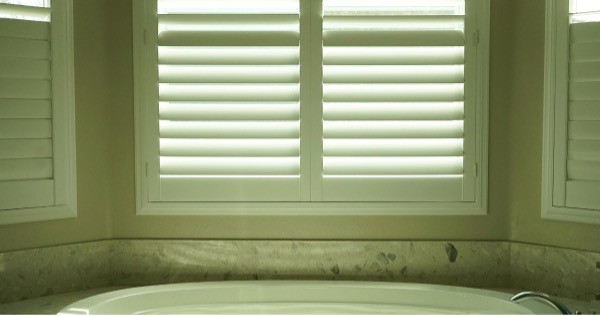 Shutters are an increasingly popular option for window dressing. And it's not difficult to see why. They offer an aesthetic appeal that somehow manages to nail both timeless and modern all at once. They're easy to install and maintain and come with a host of practical benefits including sun protection, insulation, and security.
Balance your home's privacy and security with kerb appeal
This is why shutters are the best option if you're looking for privacy and aesthetic appeal in equal measure. Curtains and blinds, for the most part, are designed to look good inside your property. But the outside world is stuck with a view of your lining fabric… Shutters look great inside AND out.
You also don't need to sacrifice light when boosting your privacy. You can angle louvres to ensure you let as much light in as you want but to passers-by your shutters appear closed. A handy illusion that helps keep opportunistic thieves at bay.
Is there a downside to shutters?
They look gorgeous, they add to your property's value, they're functional and they keep you safe. What's not to love? The one downside of shutters is that they tend to be more expensive than other window treatments like curtains. If you have large windows with lots of panes of glass, the cost could quickly add up. But with all those benefits, it definitely seems worth it.
The Pros and Cons of Blinds
Blinds are a great choice for controlling light and privacy, and for flexibility and versatility. You can achieve a similar look to expensive internal shutters with some cleverly measured and installed Venetian blinds – at a fraction of the cost!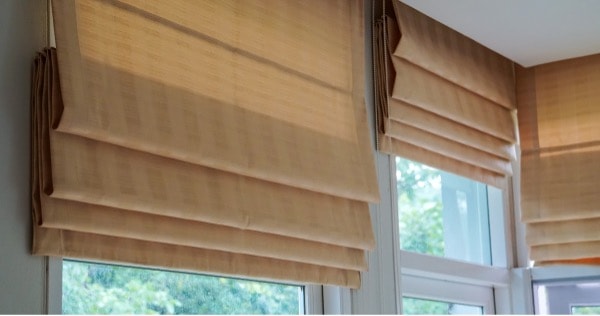 Blinds are generally less expensive than shutters or curtains, but they do require regular cleaning and maintenance to keep them looking good.
They come in a wide variety of colours, styles and materials so you can find something that matches your decor perfectly.
Blinds are the best option for renters, stopgaps or frequent decorators
Window blinds are so versatile – and easy to put up and take down if you change your mind about the decor every month. Because they're so easy to install and remove, they're perfect for renters or those who need something temporary.
The Pros and Cons of Curtains
Curtains are a great option if you want to add some extra style to your home. They can be used to create a focal point in the room or act as an accent piece. Curtains also offer flexibility-you can change their colour and pattern whenever you want. This means you're more able to use curtains to keep up with current design trends and experiment.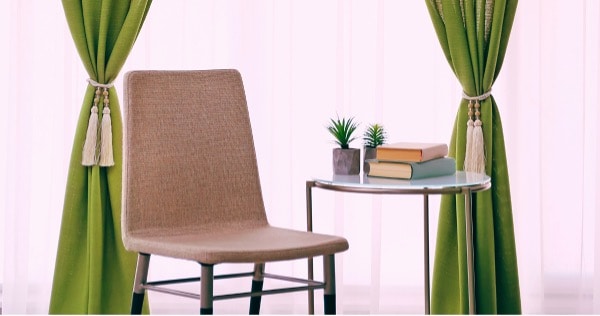 Curtains are often considered more energy efficient than other window coverings because they block out more light than sheer fabric panels do. Thick curtain fabrics, and specially designed thermal curtains, can also help keep your home warmer in the winter and cooler in the summer. Curtains are made from a wide range of materials, including natural fibres like cotton or linen and synthetic fabrics like polyester or acrylic. Natural fabrics tend to breathe better than synthetics, which means they allow some air circulation when closed.
Are there cons with curtains?
The only cons we can think of with curtains are that they're kind of all or nothing. Blinds and shutters offer more flexibility with how much light you let in balancing what you'd like to see of the outside world whilst maintaining your privacy. They can also be prone to UV damage and need more maintenance with regular dry cleaning or laundering.
Mixing Shutters, Blinds and Curtains
If you want to create a more unique look, mixing and matching different window treatments is possible. Shutters, blinds and curtains can all be used together in the same room, and even on the same window.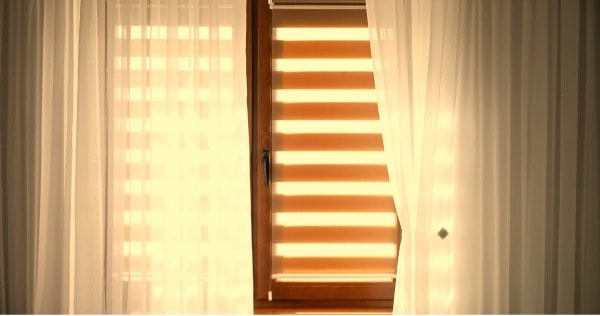 Layering curtains with shutters or blinds gives you the option of improving the look of your windows from the exterior whilst experiencing the thermal and aesthetic benefits of curtains.
Some people opt to keep the costs of installing shutters down by only installing them on the bottom or lower two-thirds of their windows – and you'll need curtains to be able to shut the outside world out when you want to.
Best Option for Energy Efficiency
If you're looking for the best option for energy efficiency, then curtains are your best bet. They block out the sun's heat and UV rays while still allowing light in through the window. They also help keep your home cool in summer by keeping heat from building up inside.
Best Option for Budget
If you're looking to save money and still maintain your home's aesthetic, blinds are your best bet. They're inexpensive and come in a variety of styles that can complement any room without taking over.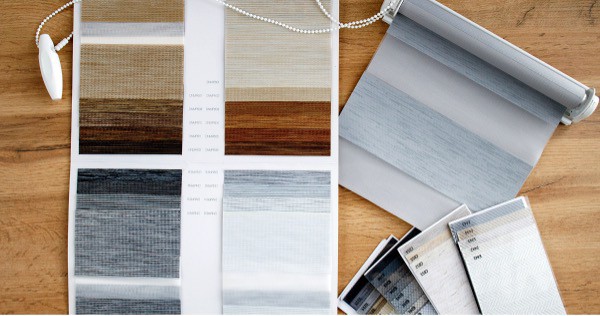 You can also easily change them for seasonal colour schemes or freshen up your space. Blinds can be more durable than curtains if they're made from wood or vinyl (or both. They won't usually fade as curtains can – and they don't tend to date your decor either.
Best for making a bold statement
The award for the most potential for creating an elegant look in a flash goes to the not-so-humble curtain. Nothing adds drama and opulence to a room better than swathes of silk or velvet. This season is all about jewel tones – so dressing your windows in rich colours is a surefire way to create a statement. But don't forget about texture – curtains are a relatively inexpensive way to add depth and interest to a room without breaking the bank.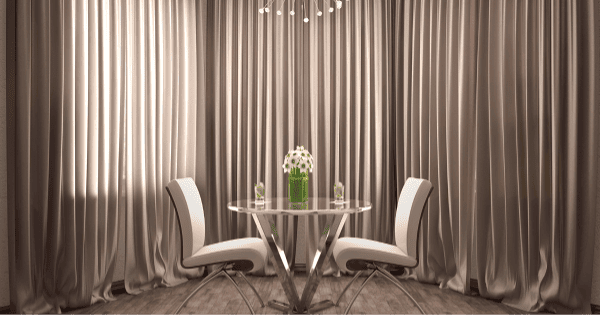 Best Option for Improving Home Value
Hands down, the winner here is internal shutters. They're the best way to add kerb appeal – but they also keep your home cooler in the summer and can help keep you warm in winter. They're super low maintenance, and the permanence of the installation means they will be there to welcome future buyers. They're also a great way to add privacy and security to your home, which can improve its value if you ever decide to sell.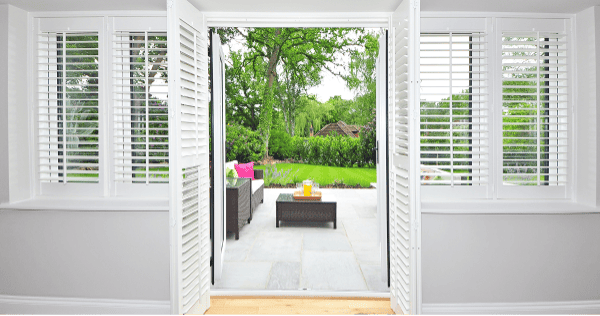 Most Stylish Option
There's no way to answer this question from an objective point of view. This is all up to personal preference and your style! Functionality aside, window dressings are all about personality. Make sure yours shines through – even if you don't want the sun to!
If you're not sure which window treatments are right for your home, our friendly team will help you. Book a home visit.
---